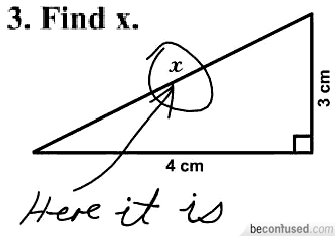 Today's homework is sentence making. DS is supposed to make a sentence using the word "Diaphragm". Poor thing, he does not know the meaning. Well drum roll please...
mommy to the rescue.
I showed him
this informative
YouTube video
that explained what it is and how it helps in breathing etc etc..
Ahem..Me so proud of my parenting, you see... I was even ready with a lecture about it if the video is not enough.
But.. but..dear son did not give me a chance.. Before I could start my lecture on human anatomy, he stopped me, "
Ok Ok I get it
." and finished his homework with this 'great' sentence:
"
Every human being has a diaphragm
."
Needless to say, he was out on the road with his friends in a jiffy! Oh well... he had other plans. What do I know!